Primrose Thread Hanging Planter - White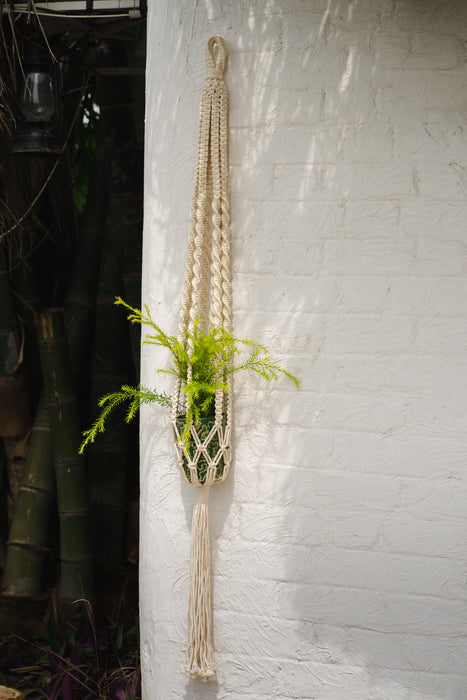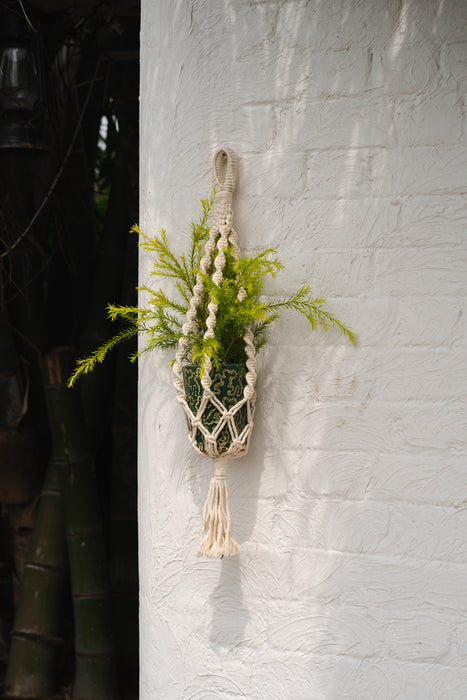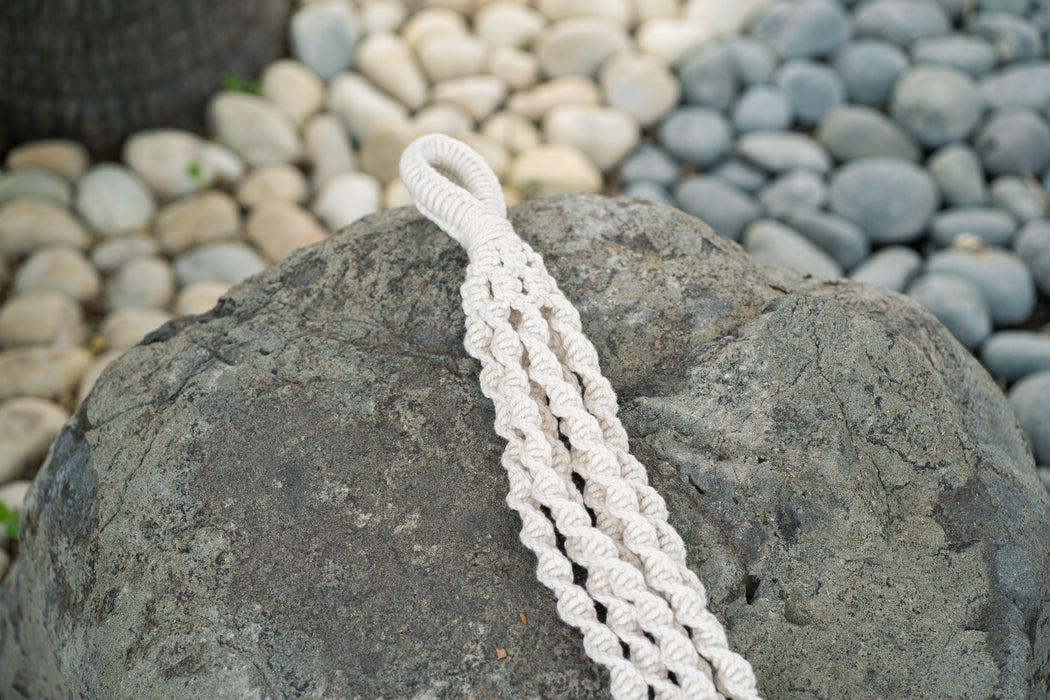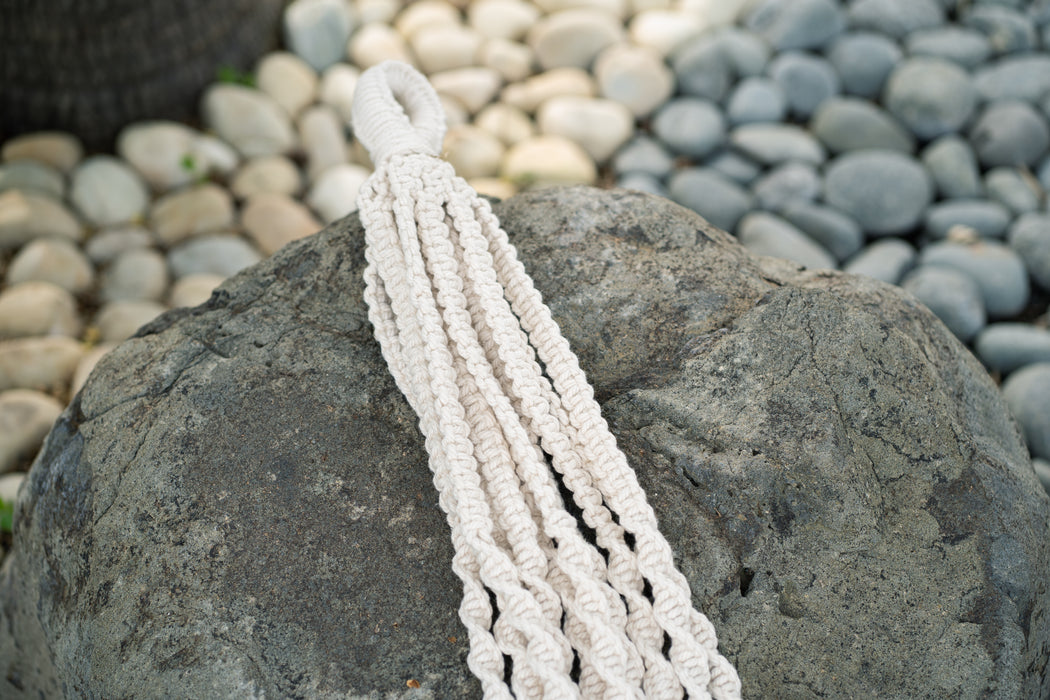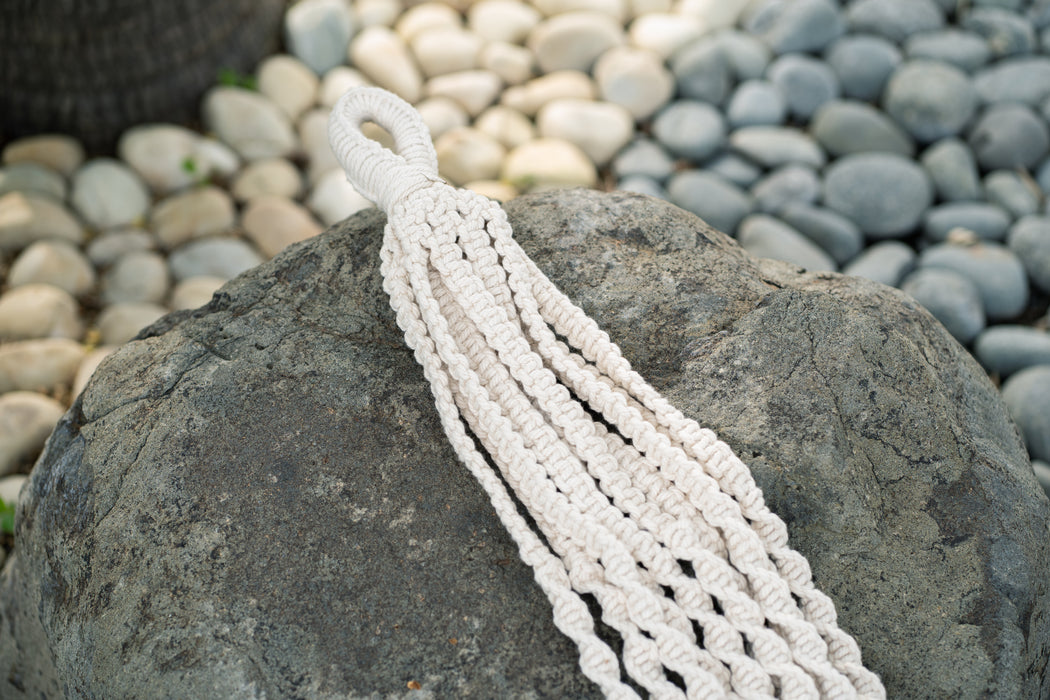 Tangled with all the right knots, this macramé plant holder will add charm to your green gallery. It is made of biodegradable cotton thread, hence bringing you a step closer to nature while giving a classic feel to your interiors.
PRODUCT TYPE – Hanging Planter
MATERIAL – Macrame
COLOR: Dull White
MEASUREMENTS  :   Large : 5 Feet 
CRAFT – Macramé (Macramé is a form of textile produced using knotting (rather than weaving or knitting) techniques. It was very popular back in the 1970s with the hippie culture, but it has come back into fashion as part of the recent tribal and Boho (Bohemian) design trends in home decor and fashion accessories.)
PRODUCT CARE: Gentle hand-wash. Hang to dry
SPECIAL ATTENTION - This piece is crafted by hand; slight variations may be in colour, pattern, and size. Cherish it for its individuality, as no two pieces are completely alike.
SHIPPING AND RETURNS  -  Dispatched in a maximum of 7-10 business days. Please note that we aim to dispatch all 7 working days, however, this may be slightly longer during particularly busy periods. Please be assured our customer service department will keep you updated at all times on the progress of your order. You will receive an email notification once your order has been dispatched.
RETURNS: All our Home category products are not eligible for any refund/return/exchange unless you have received them in a poor/damaged condition.

We always use plastic-free packaging to wrap and send your orders. We occasionally use recycled bubble wrap or plastic sheeting when necessary.