Jute Planter Bags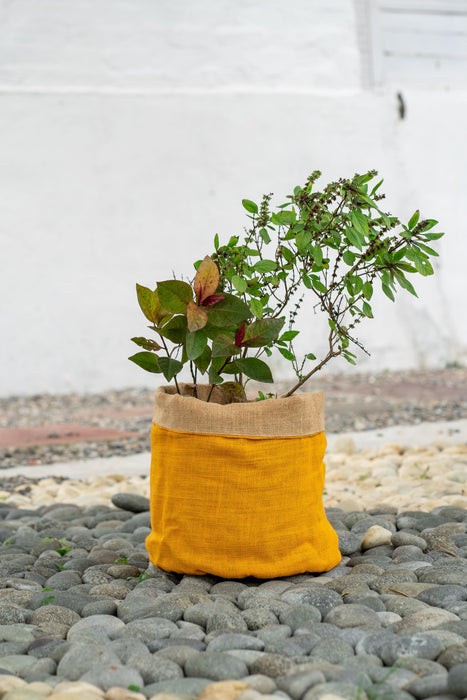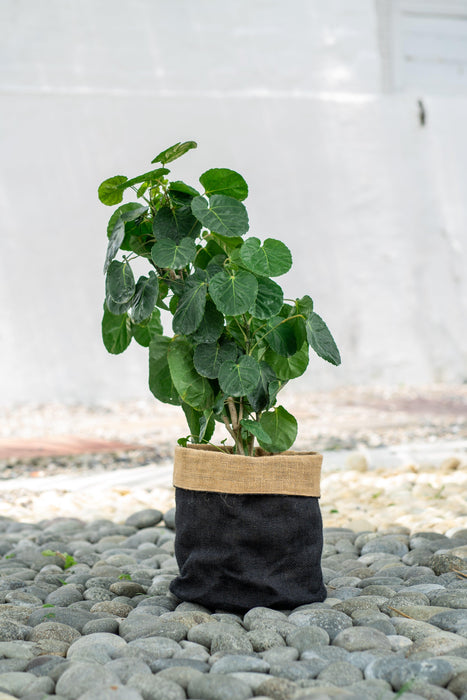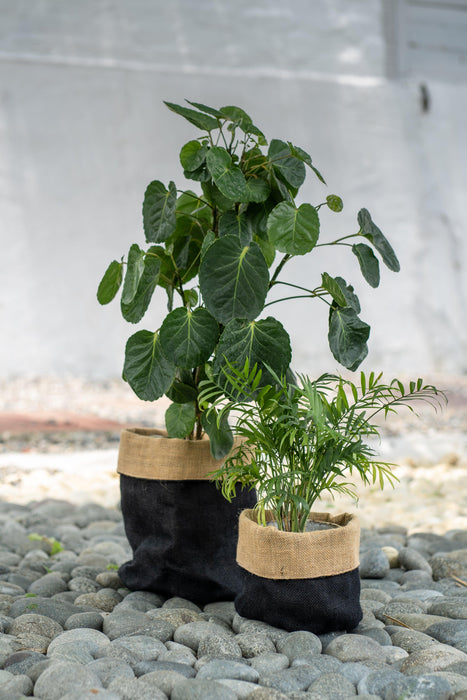 Give your indoor and outdoor small potted plants an elegant view with this natural jute planter. Woven by skilled women artisans, its unique structure and weave add a contemporary yet chic look to your space. Ensure to water the plant, let the excess drain and then add back to the planter to retain structure for longer. It is advisable to put a plant plate under the plant to protect the jute planter.
PRODUCT TYPE : Planter Bag  
MATERIAL : Jute
COLOR : Black and Neutral , Yellow and Neutral 
MEASUREMENTS: Small - 8 x 6 inches , Medium - 12x 9 inches ,Large - 15 x 12 inches
CRAFT : Jute products are handmade by talented artisans and are all-natural, handcrafted & Environment Friendly. 
PRODUCT CARE: Use a soft cloth to clean or wipe it. If wet, let it dry in the sunshine
SPECIAL ATTENTION : This piece is crafted by hand; slight variations may be in colour, pattern, and size. Cherish it for its individuality, as no two pieces are completely alike.
SHIPPING AND RETURNS  :  Dispatched in a maximum of 7-10 business days. Please note that we aim to dispatch all 7 working days, however, this may be slightly longer during particularly busy periods. Please be assured our customer service department will keep you updated at all times on the progress of your order. You will receive an email notification once your order has been dispatched.
RETURNS: All our Home category products are not eligible for any refund/return/exchange unless you have received them in a poor/damaged condition.

We always use plastic-free packaging to wrap and send your orders. We occasionally use recycled bubble wrap or plastic sheeting when necessary.